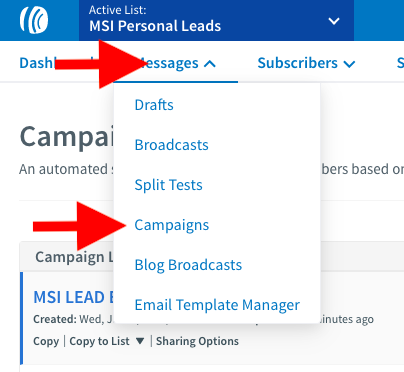 We Make some changes in autoresponders integrations that need you to do some actions if you import sequences before 25 Jun 00:30 :
NOTE: If you had Active Campaign and you now use Aweber don't forget to turn off AC integration, at the end of this tutorial we tell you how.
if you have Aweber:
Need to change the tag for the English Campaign Email Sequence.
Need to change tag from msilead to msileaden
Here is how:
Step 1: Got to messages and click in campaigns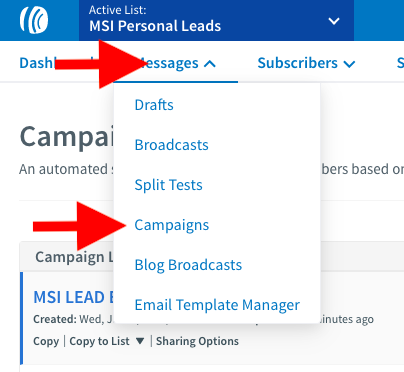 Step 2: Click in the MSI LEAD EN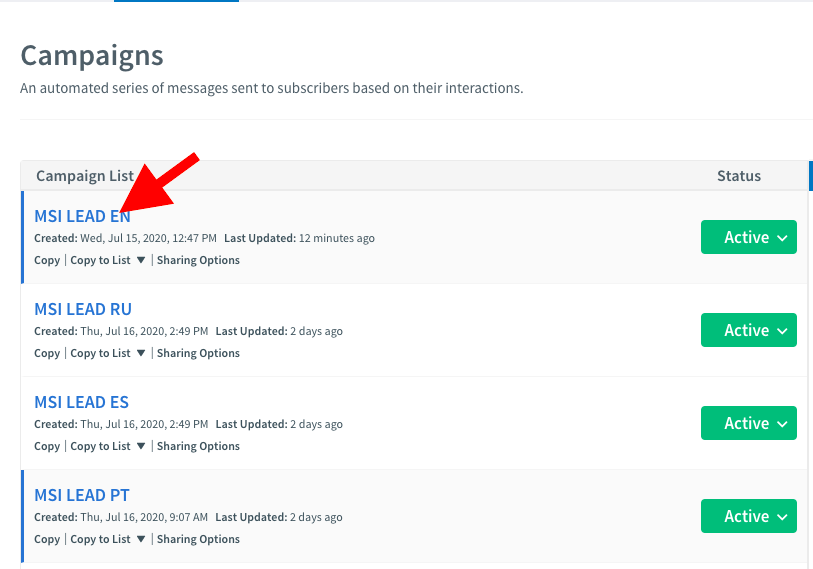 Step 3: Click Trigger campaign when these tags are applied:

Delete tag msilead and introduce msileaden
That's it
____________________________________________________________________________
If you have Active Campaign
you need to change all 4 automations and change the tag name that initiate the sequence.
Step 1: Go to Active campaign MSI Integration
Step 2: Click in save changes button this will create all new tags needed

Step 3: go to automations and click the automation you want to change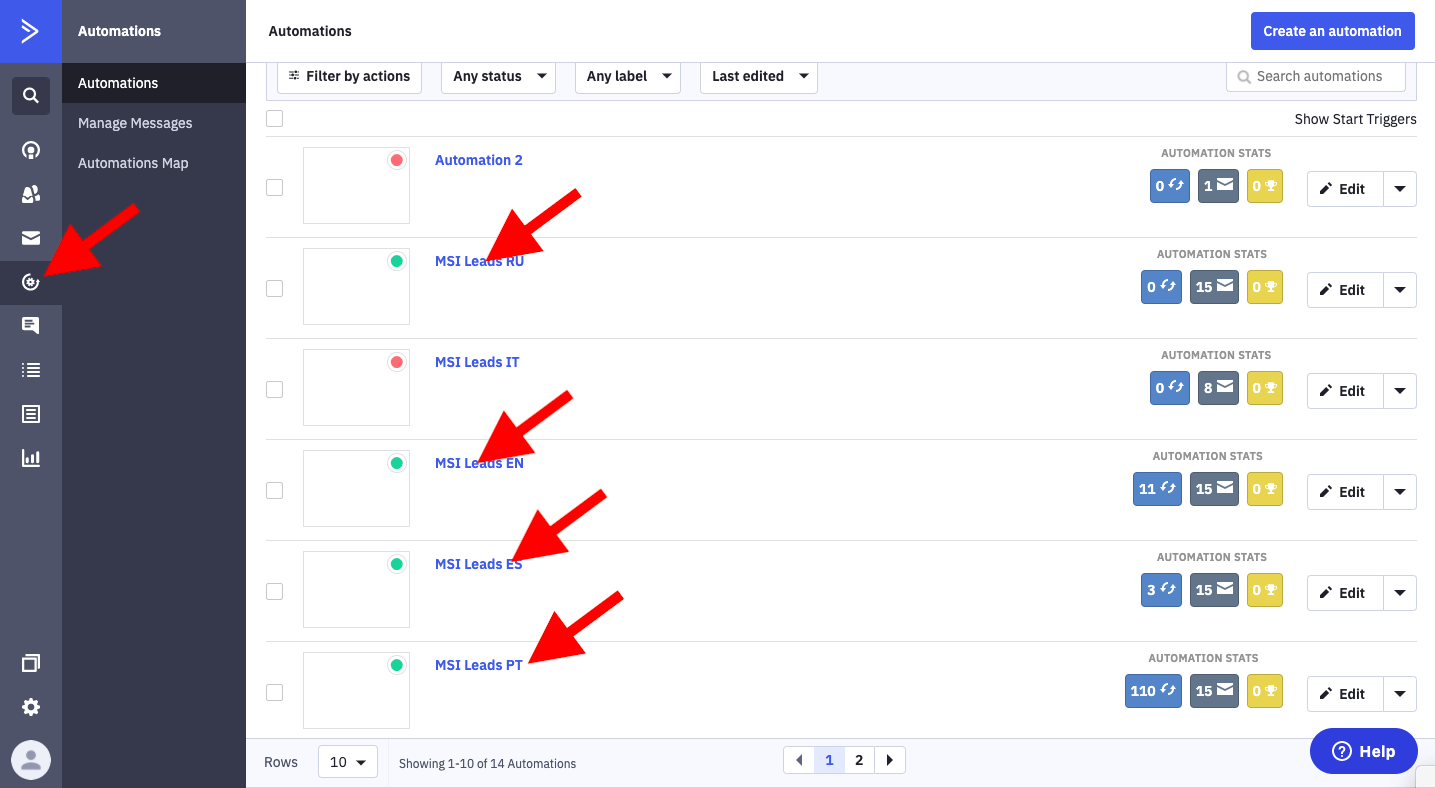 Step 4: click in start this automation

Step5: Change the tag to msileaden or  msileades, msileadpt, msileadru depending the automation you are editing and click save start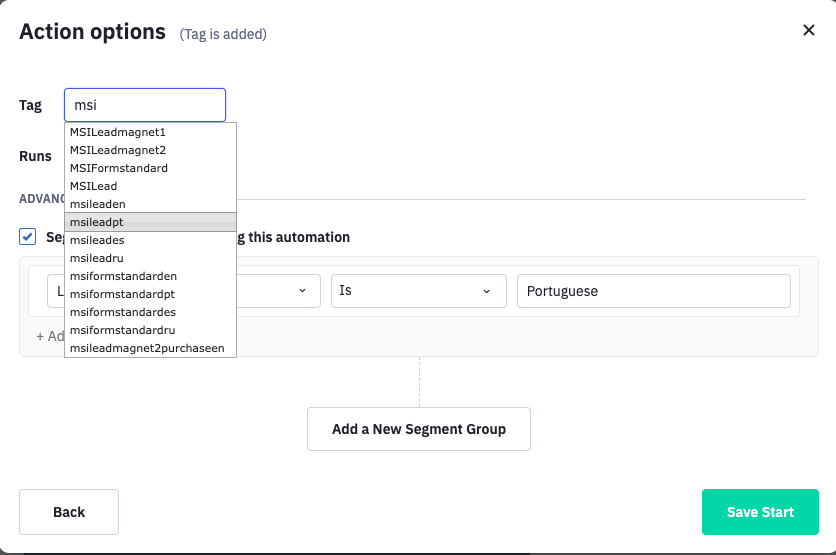 Step 5: Repeat this to all automations
That's it
__________________________________________________________________________________
If you had Active campaign integration and you start using Aweber you need to turn off the Active campaign MSI integration
Step 1: Go to Active campaign MSI Integration
Step 2: Turn off active campaign

Step 3: Click in save changes button